Media Production
·
Multiple locations
Youtube Video Director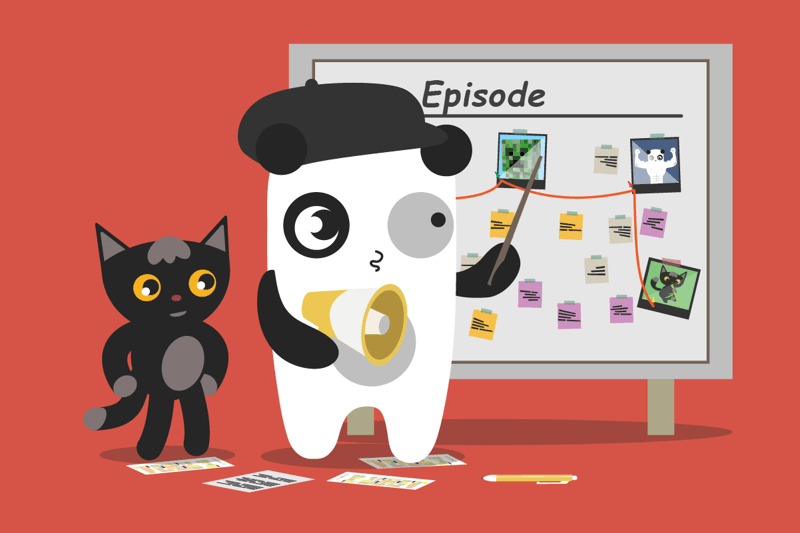 We are one of the leading tech-driven media and entertainment companies, producing uplifting content in 17 languages for people of all ages. Known for award-winning art and pop culture magazine boredpanda.com and TOP DIY channel Crafty Panda, we fight the world's boredom at an unprecedented speed: 160 million site views per month and 62 billion video views per year. Our team comprises over 600 creative individuals who work from 42 different countries and 7 offices, located in Vilnius, Lithuania.

Are you ready to relocate to Lithuania and lead a team in shaping the future of kids' content? Bored Panda, a pioneering force in uplifting stories and videos, is excited to offer a standout leadership role as a YouTube Video Director (Content for Kids) focused on creating captivating content for kids. 

What You'll Be Responsible For:

Pre-Production Brilliance: Dive into the script, analyze it thoroughly, and bring your insights to the table. Collaborate with the art department and the videographer. Conduct script reading workshops with actors to set the stage for shooting and analyze content;
On-Set Magic: When the cameras start rolling, you'll be in charge of making the creative vision come to life. Work closely with actors and the entire team on set to ensure flawless execution;
Post-Production Excellence: After the shoot, your creative journey continues. Collaborate with our skilled video editors to fine-tune the content according to your vision. Be the proud creator of the final product that aligns perfectly with your imagination;
Adapt to Algorithm Changes: Stay up-to-date with industry trends and YouTube algorithm changes to adapt content strategies. Ensure that our content remains relevant and discoverable in the ever-evolving digital landscape;
Kids' Content Guru: Leverage your experience in working with kids' and create engaging and entertaining videos that resonate with our younger audience. Craft content that sparks curiosity, learning, and fun;

Team Leadership: Guide, inspire, and lead a team of creative professionals, including actors, videographers, and editors. Your ability to manage and collaborate with people is integral to our content's success.
What We're Looking For:

YouTube Aficionado: With a minimum of 2 years of experience as a content creator on YouTube, you're no stranger to the platform's ins and outs. Prior experience on YouTube is preferred.
Production Maestro: You're well-versed in all aspects of production and post-production processes, formats, and techniques. You're the person who knows how to turn raw footage into captivating content.
Director Extraordinaire: With your experience in directing videos, you understand the nuances of storytelling through visuals. You're the guiding hand that brings narratives to life on screen.
Team Player: Collaboration is your middle name. You thrive in a team environment and know how to work seamlessly with actors and colleagues on set.
Trend Tracker: You're not just a content creator – you're a social trend connoisseur. You're up-to-date with the latest trends and platforms (YouTube, Facebook, Instagram), ensuring our content remains fresh and engaging.
Passionate Learner: You're not afraid to embrace new challenges. You're committed to personal growth and contributing your expertise to a fast-paced, results-driven team.
Experience in Kids' Content: We're seeking a candidate who has hands-on experience in working with kids and kids' content. Your understanding of the unique dynamics of creating content for children is crucial to our team's success.
Must Relocate to Lithuania: We are specifically seeking candidates who are ready to embrace this exciting opportunity by relocating to Lithuania. Your enthusiasm for shaping the future of kids' content at Bored Panda in our Vilnius office is essential.
What We Offer:

Health insurance;
Career opportunities (Bored Panda is growing day by day, and with it – endless possibilities);
Young, creative, friendly team and work in a dynamic atmosphere;
Team-building budget and events;
Animal-friendly office;
Chillax zone - foosball, table tennis, Play-station, etc.
Relocation Opportunity:
We're excited to invite candidates from around the world to join our Vilnius office! This position offers a 6-month to 1-year contract with the possibility of extending it based on performance. We're ready to support your relocation with a comprehensive package to make your transition to Lithuania smooth and comfortable.

Salary will be discussed based on location and seniority.
Team

Media Production

Role

Director

Locations

Multiple locations

Employment type

Full-time
About Bored Panda
We are one of the leading digital media and entertainment companies globally, producing positive, engaging and original content in 17 languages for people of all ages.
Known for award-winning art and pop culture magazine Bored Panda and TOP DIY channels like Crafty Panda, we fight the world's boredom at an unprecedented speed: 160 million page views per month and 62 billion video views per year.
Media Production
·
Multiple locations
Youtube Video Director
Loading application form
Already working at Bored Panda?
Let's recruit together and find your next colleague.